Baby's Entire Body Gets to Move!
With their head supported above water, your baby's arms and legs are completely free to move in water because the pull of gravity is greatly reduced.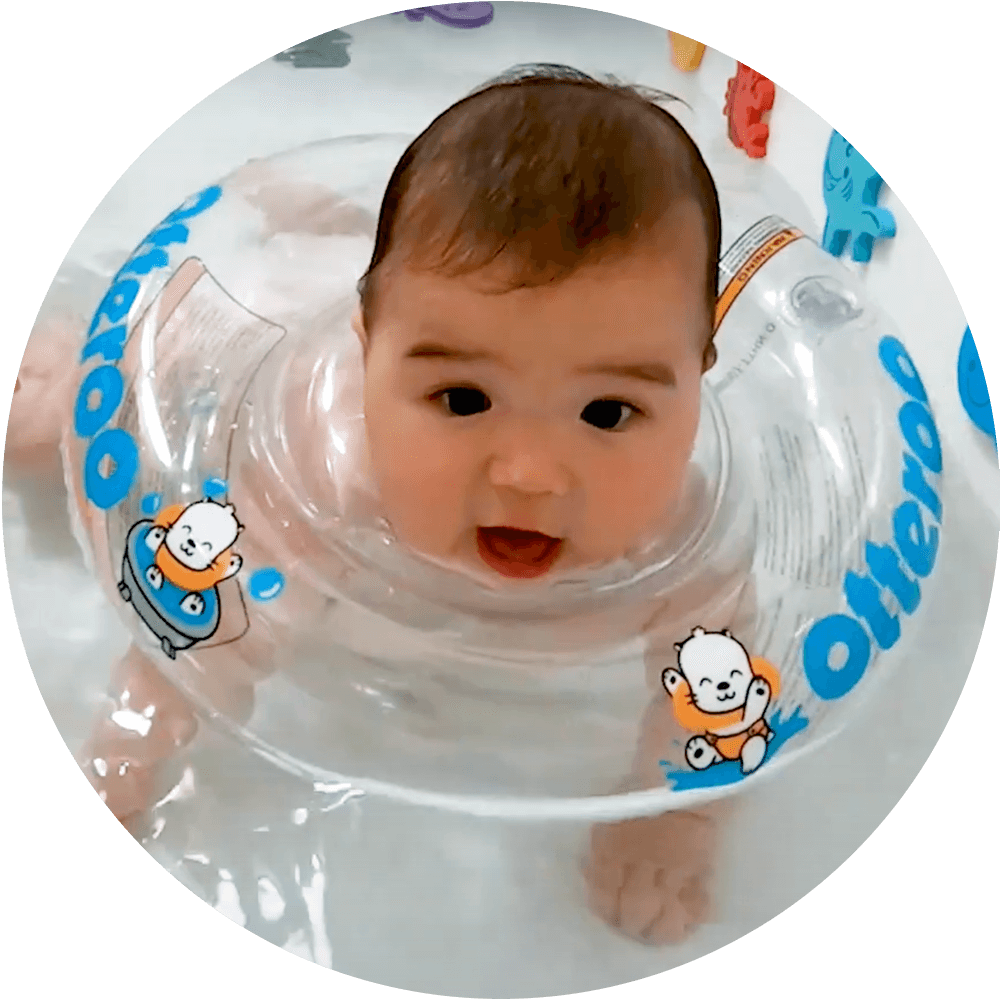 Practice Makes Perfect!
Kicking, turning and twisting are all things babies can do in the womb but can't as easily on land with gravity weighing them down. However, with the help of buoyancy, these movements and more, such as stepping, crawling and rolling over can be "practiced" with ease.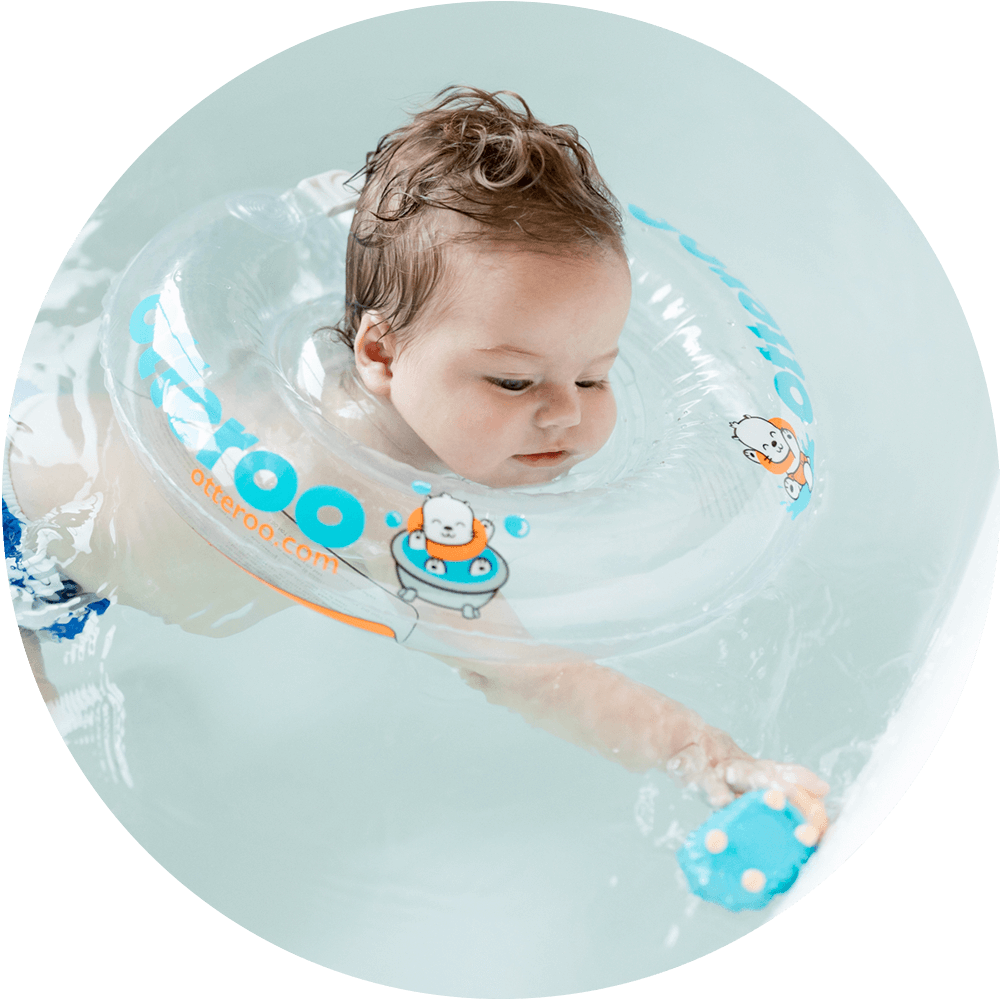 Exploration Stimulates the Mind
As your baby begins to freely roam around the tub, or what experts call the "onset of independent locomotion," it kicks off a cascade of development such as "perception-action coupling, spatial cognition, memory, and social and emotional development."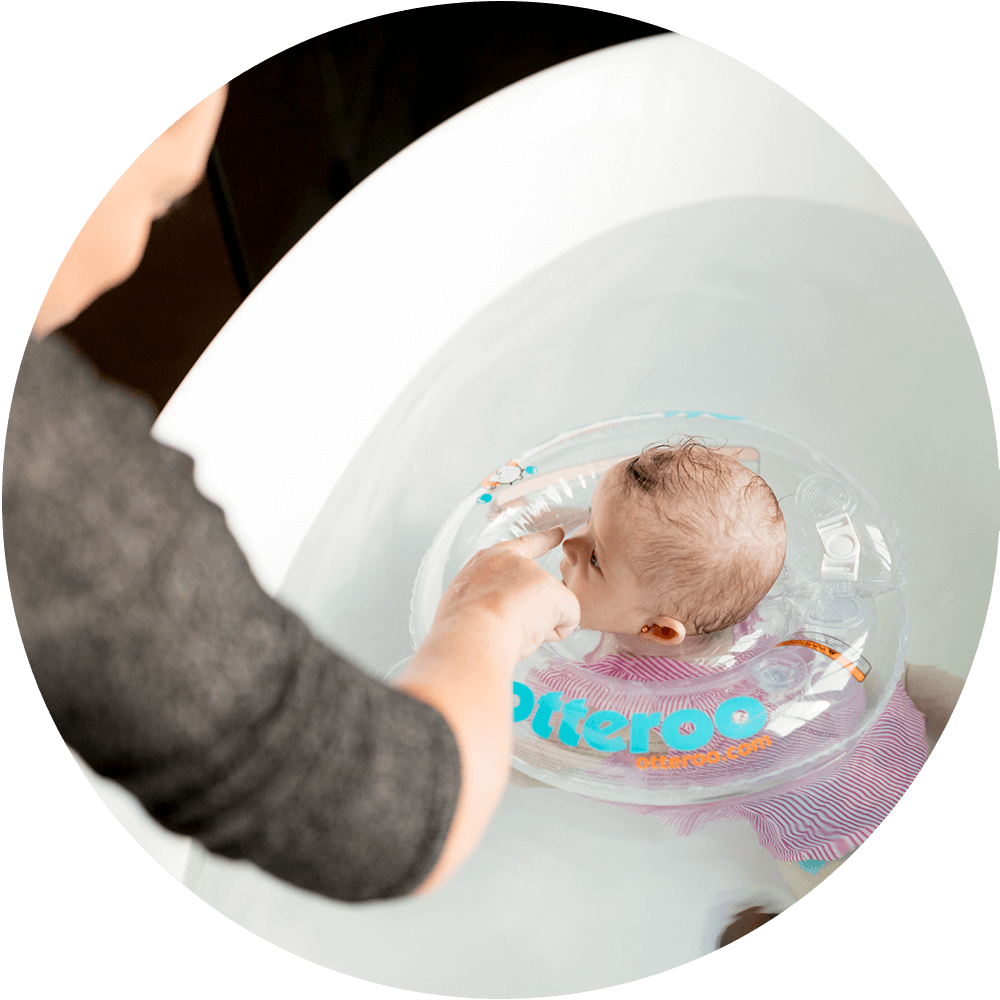 … And Tires Baby Out
All the mental and physical exertion will have your baby ready to rest! Hello, you time!
⚠️ Important Water Safety Reminders
Please, ALWAYS stay within arm's reach of your baby while they're in the Otteroo.
Ultimately, like any inflatable, Otteroo won't hold its shape if a leak develops and your baby can slip through. So, be sure you're ALWAYS watching them and can grab them quickly if it becomes necessary!
For additional information and videos, please check out our instructions and FAQs.